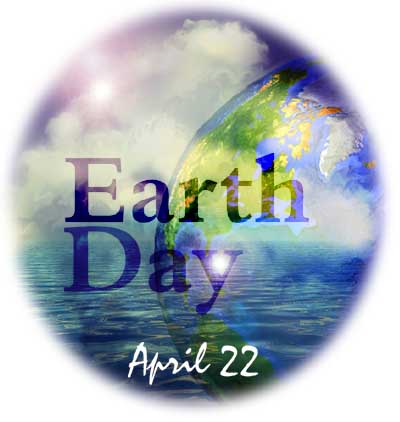 With Earth Day just around the corner, it seems like everyone wants a piece of the action. Are marketers promoting Earth Day by Going Green, or are they just trying to get more money from consumers in their pockets?
While some companies are legitimately going green to promote and help save the environment, others are just using eco-friendly products to lure customers. From April 21-27, when consumers shop at Banana Republic, 1 % of sales will benefit the Trust for Public Land. Macy's "Turn over a New Leaf" campaign, allows people to make a $5 donation to the National Parks Foundation, while receiving 10% or 20% discount on most items during the last weekend in April. The cover of Newsweek can be turned into an envelope in which people can send plastic bags to Target in return for a reusable tote bag. Toys 'R' Us is creating a line of environment friendly toys, and Sweet Leaf Tea is getting people to "drink green." Walmart is running 30 second commercials this month featuring their green products, promoting T-shirts made from recycled bottles. Clorox and Brita are also doing their part for the environment this month.
Even though all of these companies are doing something for the environment in one way or another, some feel it is just not enough. Larry Light, chairman-CEO of Arcature explains, "My concern is that some companies just view [Earth Day] as a marketing event, like Thanksgiving or Christmas [or Valentine's Day]." As more companies are Going Green, many are not staying true to the message. As Addis, of the Earth Day conundrum puts it, "Five percent of somebody's business is green, the other 95% is PR green."
Is there anything being done about this concern? The FTC is investigating this year the green marketing guides which were last updated in July 1998. They are reviewing the guidelines a year earlier than expected because of all the going green campaigns various companies have launched.
It's time to think twice, before you buy your next eco-friendly toy.