Okay, I wasn't really naked. But yesterday, during our VERY FIRST webinar: Facebook For Business-- well, needless to say, if you were on it, you get it. Basically, every possible technical failure that could have happened, did. And it wasn't just really "techie" complicated stuff, either. From sending out the webinar password late, to the computer not taking the power cord's charge and dying, to the massive echo feedback from the attempt to switch computers midway through the presentation... it was basically a big, functional fail whale.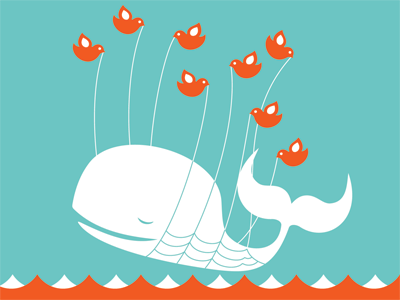 But when we rerecorded last night without the glitches and the nerve-calming Brooklyn Lager, it was a lot clearer who we are and who we aren't. We are not technology leaders in the social media space -- we are thought leaders. We aren't "tech people" -- we are regular people who know MARKETING and SOCIAL MEDIA, who wanted to let our friends and fans in on some of the really cool things you can do with Facebook pages, and more generally why Facebook pages are important for your business. We're here to guide clients through the process, no matter how big or small, tech-savvy or technologically-challenged they are.
So to all those who tuned in yesterday, and especially those who stuck with us to the very end, we thank you and we hope you learned a lot! For everyone else - please feel free to download and share the link above for the new, smooth, improved webinar!
If you liked this post, you should subscribe to our Feedburner feed!