By Tiffany Hopkins
Teens aren't into it because their parents are on it. Marketers are bitter because they're being forced to spend ad dollars to reach fans. Have you joined the anti-Facebook bandwagon? Before your brand follows Eat24's lead and bids adieu to the platform, make sure you seriously consider these three reasons why it's probably not a good idea.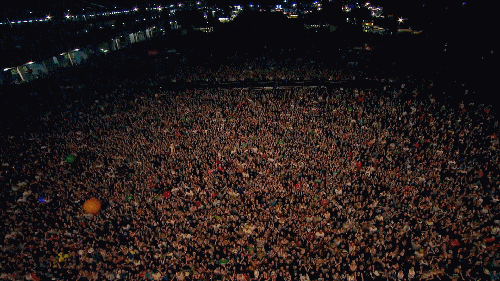 1. Size:  Facebook is HUGE! It has over 1.3 billion users. To put that in perspective, that's more users than Twitter, Instagram, Pinterest and Tumblr combined. Love it or hate it, your target consumer is on Facebook. A lot of them.
You won't be able to reach them if you're not committed to investing in quality content and advertising to reach, engage and grow your community. You really won't be able to reach them if you're NOT there.
SEE ALSO: Is Facebook Going Away Completely? [VIDEO]
2. Advertising: Facebook has the most robust advertising platform of any other social media network. You can target pretty much anyone on Facebook through a variety of different ad types to achieve a wide array of objectives. Want to grow your community? Use a like ad. Hosting an event? Try an event ad.  Don't want everyone in your community to see that status update in their News Feed? How about a dark post?  Promote a contest on Pinterest? Target relevant Facebook users who like Pinterest.
Yes, Twitter also offers an ad platform but you're less likely going to see the results or cost effectiveness when compared to Facebook. Tumblr, Pinterest and Instagram's ad offerings or lack thereof are still in their infancy and thus too soon to discuss. Bottom line, Facebook gives you the best bang for your buck.
SEE ALSO: Facebook Ads: Exciting Changes Coming Soon
3. They're Just Getting Started: The Facebook of today may look very different from the Facebook of tomorrow. Since its creation 10 years ago, Facebook has continuously expanded its offerings through in house innovations and high-profile acquisitions like Instagram. With the recent purchase of Oculus VR, it looks like they are continuing on that path. Abandon the network now and risk your brand not being able to reach consumers in new and exciting ways in the future, leaving ample opportunity for your competitors.
This is not meant to be a love letter to Facebook. Constantly reducing reach and screwing with the algorithm is really annoying. So don't put all of your eggs in one basket and make sure to diversify your social media strategy to include a mix of networks. However, turning your back on the biggest network of all may lead to negative consequences for your brand down the line. Still convinced Facebook is not for your brand anymore? Great, leaves more room in the News Feed  for the rest of us!
BONUS: How To Reclaim Your Reach In The Facebook News Feed
Do you agree Facebook should be at the center of your brand's social media strategy? Tell us why or why not in the comments!